Africa, a diverse and dynamic continent, has a vibrant political environment that determines the governance and development of its nations. From seasoned presidents to rising stars, the continent is home to a broad range of political players with enormous clout. This article will look into Africa's present political atmosphere, outlining the important people and parties that determine power relations across the continent.
South Africa: President Cyril Ramaphosa's Vision
President Cyril Ramaphosa of South Africa, who is in charge of the African National Congress (ANC), is one of the major protagonists in the continent's political scene. Ramaphosa has played a crucial role in guiding the nation through a number of difficulties, including economic changes, social change, and the fight against corruption.
His noteworthy political acts during his term reveal his steadfast dedication to openness, economic expansion, promoting public health, and correcting historical injustices. He created the Special Investigating Unit (SIU), for instance, to look into and prosecute corrupt activities within the government.
Ramaphosa also gave economic reforms a priority by establishing the Investment and Infrastructure Office to draw in foreign capital and putting in place measures to increase employment. His aggressive efforts to acquire vaccination supplies and the implementation of tight procedures to stop the virus's spread during the COVID-19 pandemic were widely praised for his leadership. In order to address the issue of land reform, he also started a procedure to alter the constitution for fair land allocation.
Ramaphosa's prominence in African politics has been cemented by these deeds, which also demonstrate his commitment to fostering inclusive growth and battling corruption.
Rwanda: President Paul Kagame's Visionary Leadership
As we go east, we come upon Rwanda's President Paul Kagame, who has led his nation through a spectacular change. Focusing on economic growth, scientific advancement, peacemaking, and regional integration have been hallmarks of Kagame's leadership. Under his leadership, Rwanda has made considerable strides and has emerged as an example for other African countries.
The dedication of President Paul Kagame to innovation and economic progress has generated significant growth and drawn foreign investment. His administration has focused the growth of the technology industry, presenting Rwanda as an innovation centre for Africa.
In order to heal the scars caused by the horrific genocide in 1994, Kagame has also put in place programmes to promote harmony and unity among Rwandans. He has also been a steadfast supporter of women's rights and empowerment, putting measures into place to boost women's participation in politics and positions of power.
Beyond Rwanda, Kagame has a significant impact on regional politics, where he has pushed for East Africa's integration, stability, and peace. In addition to transforming Rwanda, President Kagame's inspiring leadership has acted as an example for other African countries pursuing progress and prosperity.
Côte d'Ivoire: President Alassane Ouattara's Impact
President Alassane Ouattara of Côte d'Ivoire has significantly contributed to the stabilisation of the nation in West Africa following a period of political upheaval. His efforts to handle security issues, promote national unity, and implement economic reforms have helped Côte d'Ivoire become one of Africa's fastest-growing countries once again.
Significant economic changes aimed at luring international investment, encouraging private sector growth, and diversifying the economy have been implemented under President Alassane Ouattara's watch. The construction of roads, bridges, and energy projects, along with a significant emphasis on infrastructure development, have increased the Ivorian people's connectivity and access to essential services.
Additionally, President Ouattara has made noteworthy efforts to advance national healing and reconciliation by launching dialogue and reconciliation programmes to enhance national cohesion and stability. President Ouattara has stressed security and stability as well, taking steps to bolster security forces, improve border security, and battle terrorism. His dedication to fostering stability and tackling security issues in the region has been instrumental.
Along with helping Côte d'Ivoire's economy rebound, President Alassane Ouattara's administration has significantly advanced regional collaboration and addressed security issues in West Africa.
President Nana Akufo-Addo's Ambitious Projects
Additionally, under President Nana Akufo-Addo's direction in West Africa, Ghana has seen a number of noteworthy political initiatives aimed at promoting growth and bettering the lives of its population.
One such initiative is the introduction of free senior high school instruction, guaranteeing that all Ghanaian youngsters have access to top-notch secondary education. While the "Planting for Food and Jobs" programme increases agricultural production and food security, the "One District, One Factory" effort encourages industrialisation and the development of jobs.
The National Digital Property Addressing System and the Paperless Port System are two initiatives the government has prioritised in order to improve governance and service delivery.
All of these initiatives seek to strengthen Ghana's government, advance industrialization, and stimulate economic growth.
Kenya: President Uhuru Kenyatta's Vision for Kenya
President Uhuru Kenyatta of Kenya is another significant political player in Africa. Kenyatta has prioritised social welfare initiatives, job creation, and infrastructure improvement as the leader of the Jubilee Party. Kenya now occupies a prominent position in East Africa as a result of his efforts to encourage regional integration and confront terrorism.
Infrastructure development has been a top priority for Uhuru Kenyatta, who has invested in building roads, railroads, ports, and airports to increase connectivity and boost trade. The Universal Health Coverage (UHC) plan, which aims to increase access to high-quality healthcare services and offer all Kenyan residents with affordable healthcare, was also introduced by President Kenyatta.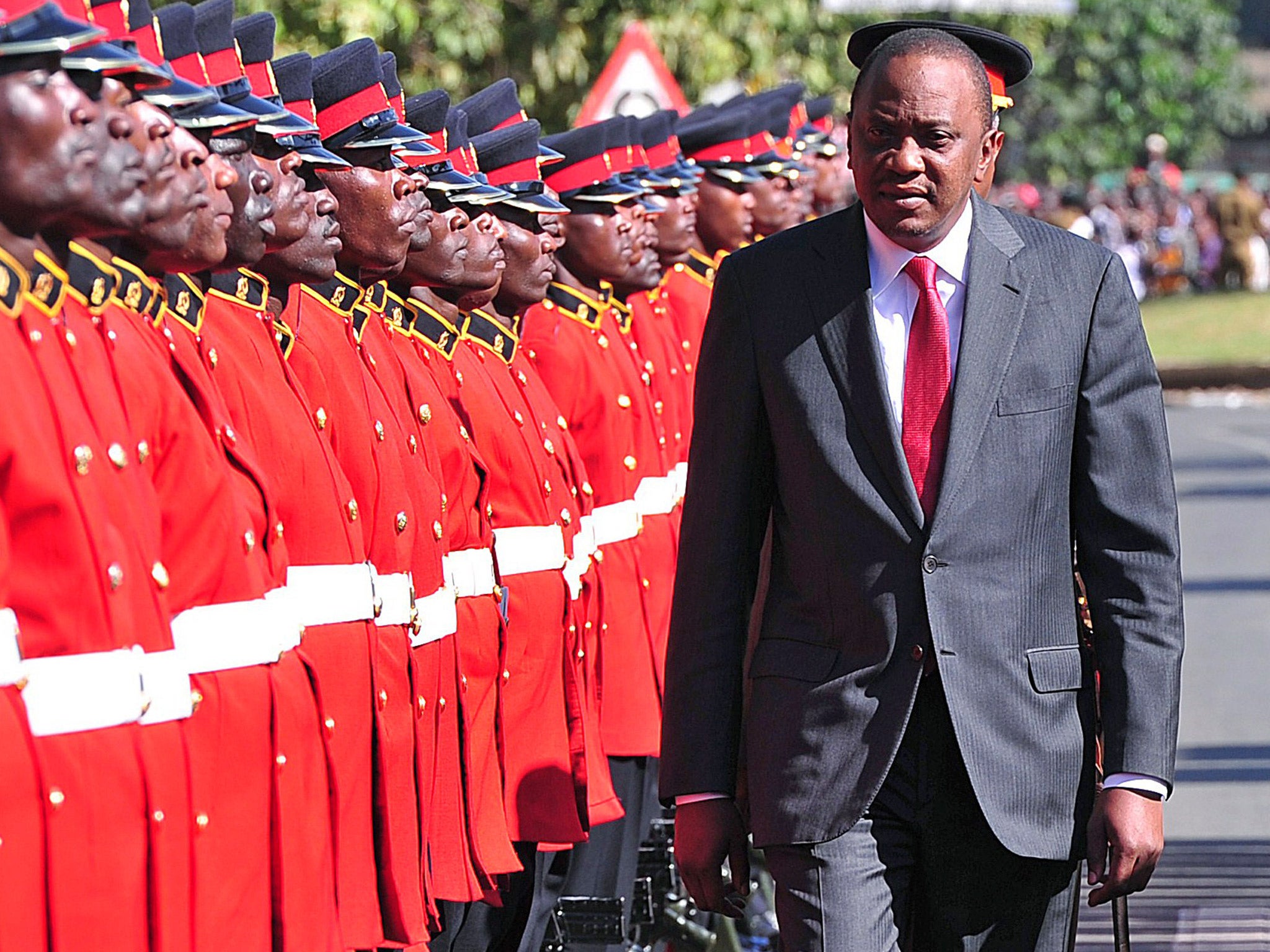 To increase access to high-quality education and provide the next generation with the skills they need, he has also launched education reforms, including as providing free elementary education and expanding technical and vocational training. Additionally, by establishing anti-corruption organisations and pushing for openness and accountability in public institutions, President Kenyatta has demonstrated his dedication to the battle against corruption.
Additionally, he has made a substantial contribution to regional politics by supporting peacekeeping operations in East Africa and regional integration.
Political Parties: Shaping Africa's Destiny
Political parties, in addition to particular personalities, have a big impact on how Africa's political landscape is shaped. The African National Congress (ANC) in South Africa was instrumental in the country's transition to democracy and in the fight against apartheid. With a focus on overcoming socioeconomic obstacles and enhancing infrastructure, the ANC established policies that supported equality, rapprochement, and social justice.
Similar to this, the African Party for the Independence of Guinea and Cape Verde (PAIGC) in Guinea-Bissau fought for independence while promoting social development, national cohesion, and economic advancement.
The PAIGC put policies into place to advance agriculture, healthcare, education, and democratic institutions. The National Resistance Movement (NRM), headed by President Yoweri Museveni, has prioritised social advancement, economic growth, and stability in Uganda. The NRM put policies into place for building infrastructure, reducing poverty, improving healthcare, and maintaining regional peace.
These powerful parties have significantly impacted their individual countries' political environments and the political climate of the whole African continent. These parties have contributed significantly to the advancement of democracy, the promotion of social development, and the acceleration of economic progress in Africa through their policies and actions.
Challenges and the Path Forward
It is crucial to remember that Africa's political environment is not without its difficulties. Recent political upheavals in several African nations have brought attention to the ongoing challenges to development and stability.
President Ibrahim Boubacar Keita of Mali was overthrown by a military coup in August 2020, which was sparked by public resentment over the country's corruption and weak governance. There have also been coups in Niger and Burkina Faso this year, 2023. Ethiopia's Tigray conflict, which broke out in November 2020, revealed ethnic tensions and threatened the nation's stability.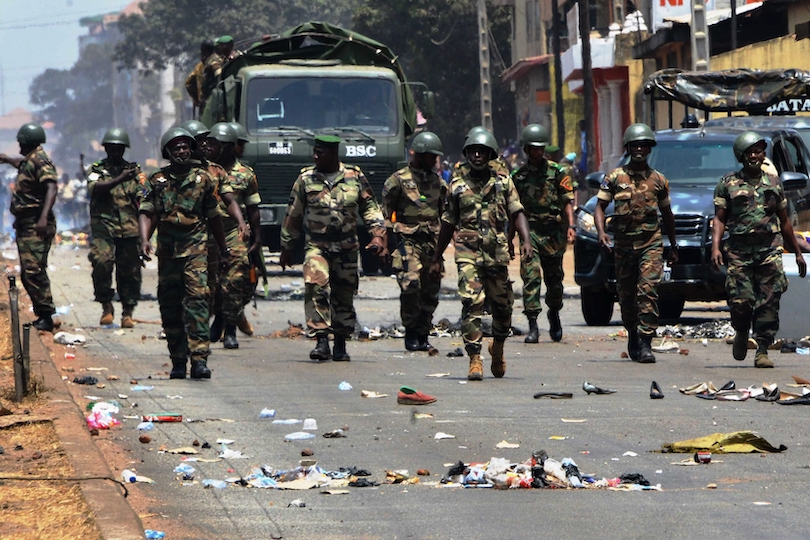 Concerns about democratic governance were raised after charges of fraud and a crackdown on opposition leaders marred Uganda's presidential elections in January 2021. In addition, the passing of President Idriss Déby in Chad in April 2021 prompted a political change and highlighted the difficulties associated with political succession.
These recent occurrences, along with others, demonstrate the necessity of addressing problems like corruption, racial tensions, and governance shortfalls to attain development and stability. They also highlight the calls for greater accountability and inclusivity coming from young Africans and new political movements that are changing the political landscape.
Africa's Youth Rising
Despite recent conflicts, it is important to appreciate the variety of political players and power dynamics at play as Africa navigates its political terrain. The acts of the parties and leaders of the continent will decide the course of the continent's growth, and they have the power to influence it.
Despite the difficulties brought on by political unrest, Africa's youth have emerged as a catalyst for change. They are actively participating in entrepreneurship, technology, activism, and other fields while striving for perfection.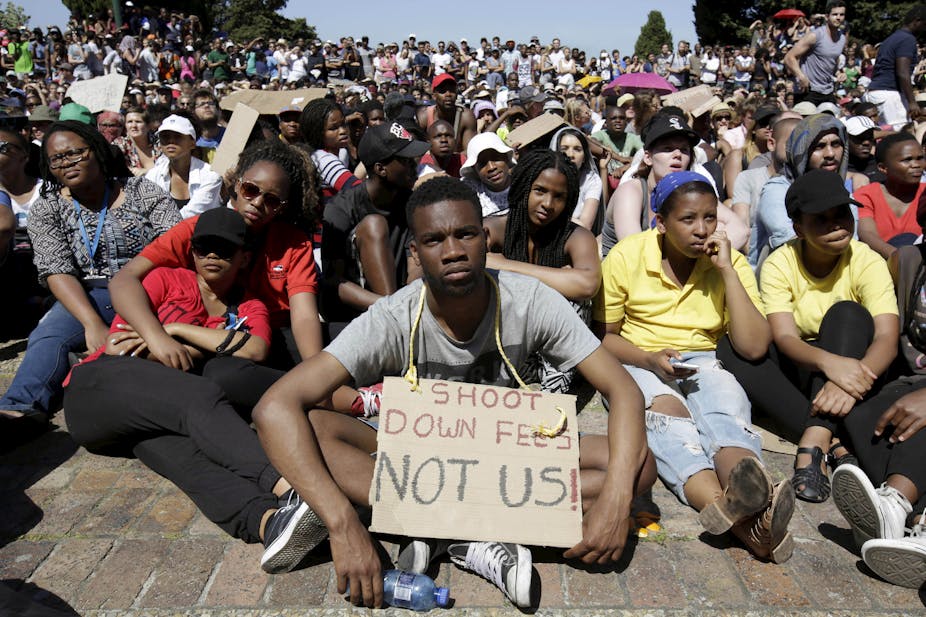 Young African business people, for instance, are using innovation and creativity to solve societal problems and promote economic development. Young people are leading activist movements that call for social justice, inclusivity, and responsibility.
These examples of African kids striving for excellence show their tenacity, resolve, and dedication to creating a better future for the continent.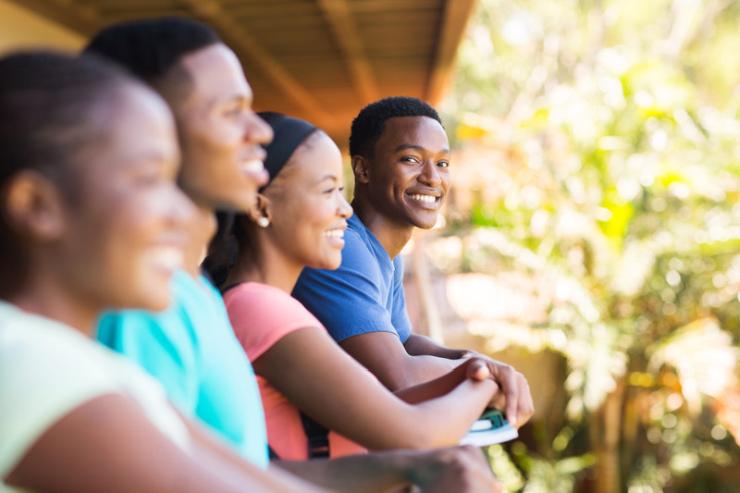 The youth's potential must be recognised and utilised by African leaders and political parties, who must also ensure that they actively participate in decision-making and give them the resources and opportunities they need to advance Africa's development.