Addressing the Challenges of Ghana's Education System in Meeting Job Market Demands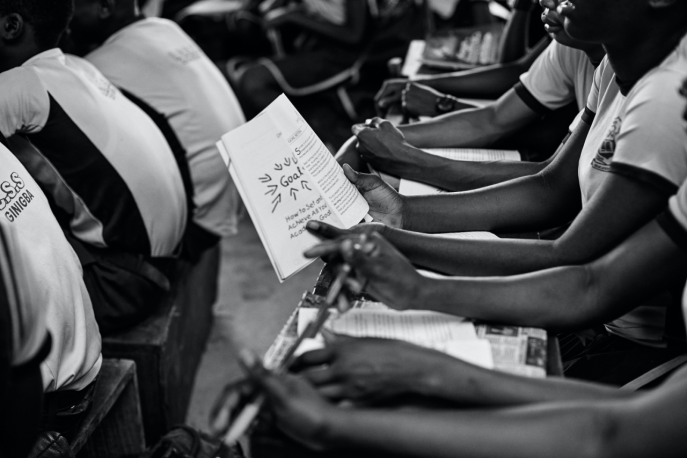 Concerns have emerged regarding Ghana's education system and its ability to adequately prepare students for the job market. Despite commendable efforts to enhance educational accessibility, a substantial skills gap persists within Ghana's labor market. This crucial question raises: Are Ghanaian students prepared to meet the needs of the employment market? This in-depth analysis explores the efficacy of Ghana's student preparation, examining key aspects under five discreet headings:
Unveiling the Skills Gap: A Critical Issue in Ghana's Job Market
Recent data from the Ghana Statistical Service reveals a depressing picture: only 10% of Ghanaians aged 15-24 are employed. This alarming statistic underscores the significant skills gap prevalent in the country's labor market. Stakeholders consistently attribute this gap to the scarcity of relevant skills among graduates. Ghanaian curriculum has been revised over time. However, experts argue that it falls short of equipping students with necessary proficiencies sought by employers.
Empowering Career Guidance and Counseling In The Education System
Career guidance and counseling hold significant importance in helping students make informed decisions about their future. Trivializing them is not an option. Sadly, a significant number of Ghanaian students face obstacles in accessing these crucial services. To address this, GES has initiated efforts to enhance career guidance and counseling in educational institutions. However, sustained endeavors are essential to ensure that students receive the guidance necessary to navigate their professional journeys effectively.
The Significance of Soft Skills Development In The Job Market
Academic prowess alone does not guarantee success in the workplace. Employers seek invaluable attributes such as effective communication, teamwork, problem-solving, and time management, which encompass soft skills. Ghana's curriculum prioritizes academic knowledge. However, integrating soft skills training is essential. It fully equips students for the demands of the job market. By incorporating such training into the curriculum, students can improve their readiness in handling professional challenges
Unlocking the Potential of Vocational Education
Vocational education is vital in bridging the skills gap. Ghana must address the undervaluation of vocational training. Regrettably, vocational education suffers from a lack of student interest, partially stemming from societal biases. To address this issue, stakeholders should focus on providing quality vocational education and improving the perception of vocational career paths.
Harmonizing Academic Credentials and Job Requirements
Ghanaian employers frequently lament the mismatch between academic qualifications and practical job requirements, which poses a significant obstacle to employment. While a degree remains essential, employers also highly value hands-on experience and practical skills. Therefore, a paradigm shift is necessary to prioritize real-world aptitudes and work experience alongside academic qualifications.
Ghana's education system faces challenges in preparing students for the job market. Commendable initiatives have addressed the skills gap. To ensure that the complexity of the workforce is adequately prepared for, we need to take further steps. By integrating soft skills development, bolstering career guidance and counseling. Promoting vocational education, and aligning academic qualifications with job requirements. Ghana can pave the way toward bridging the gap between education and employment.
https://windearconsulting.com/the-role-of-leadership-in-business-management/