Building the Foundations for Equitable Education and Empowered Mind
Education is the foundation of progress in Ghana, and our commitment to providing quality learning opportunities is unwavering. However, we face significant hurdles due to inadequate educational infrastructure. From overcrowded classrooms to limited access to technology, these challenges affect the educational experience. Within the scope of this piece, we delve into these issues and explore the innovative strategies we're implementing to bridge the infrastructure gap, creating an environment where students can truly thrive.
Insufficient Physical Infrastructure: Fostering an Optimal Learning Environment
Imagine classrooms where students struggle to find a seat and libraries and labs are scarce. This is the reality for many schools in Ghana. We understand the impact of insufficient physical infrastructure on effective teaching and learning. That's why we prioritize investments in constructing new classrooms and expanding existing facilities.
Bridging the Rural Infrastructure Gap: Bringing Education Within Reach
Our challenges extend beyond urban areas, as rural communities face additional obstacles. Picture students traveling long distances to reach schools lacking the necessary facilities. To address this disparity, we've adopted innovative solutions such as mobile classrooms and alternative construction methods. By bringing education closer to rural students, we ensure equal opportunities for learning and thriving, irrespective of geographical location. The implementation of mobile classrooms and alternative construction methods is seen as innovative and likely to have a significant impact. Parents, teachers, and community leaders are optimistic about the positive changes these initiatives will bring, emphasizing the importance of education for individual growth and community development.
Access to Technology and Digital Resources: Empowering Students in the Digital Age
In the present era of digital advancements, technology assumes a vital role in education. However, many Ghanaian schools lack the necessary technology infrastructure, leaving students at a disadvantage. Recognizing the importance of bridging this digital divide, we're actively working on initiatives to improve technology access. Our efforts include establishing computer labs, providing reliable internet connectivity, and implementing e-learning platforms. By empowering students and teachers with digital skills, we equip them for success in an increasingly interconnected world.
Countries worldwide have implemented initiatives to improve technology access in education. For example, South Korea's "Smart Education" provides internet, digital textbooks, and tablets, while Uruguay's "Ceibal Plan" ensures laptops and connectivity for all. Kenya's "Digital Literacy Program" introduces tablets and digital content, and Estonia's "e-Kool" offers online platforms. In the United States, the "ConnectED" program bridges the digital divide. These efforts empower students for enhanced learning and digital literacy.
Enhancing Sanitation and Hygiene Facilities: Creating a Healthy Learning Environment
A healthy learning environment is essential for our student's well-being. Access to clean water, adequate toilets, and hygiene education is not just a basic need but a fundamental right. Both education and sanitation ministries understand the significance of proper sanitation and hygiene facilities in schools. They are dedicated to enhancing these facilities, advocating for hygiene practices, and creating safe and hygienic environments for our students. Doing so creates an atmosphere where students can concentrate on their studies and flourish.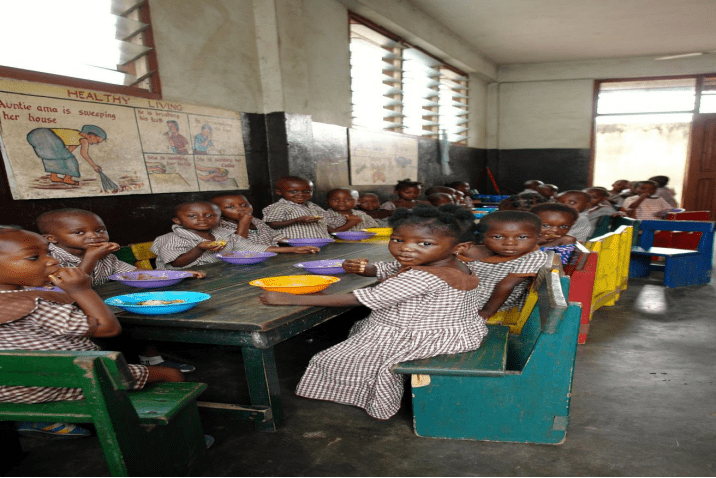 Sustainable Infrastructure Development: Nurturing Environmental Awareness for a Greener Future
Ghana is committed to sustainability, and our educational institutions play a vital role in fostering environmental awareness. We believe in leading by example. Therefore, we prioritize sustainable infrastructure development. By embracing energy-efficient buildings, renewable energy solutions, and environmentally friendly construction materials, we create eco-friendly schools. Our goal is to inspire our students to become responsible stewards of the environment, ensuring a greener future for generations to come.
Transforming educational infrastructures in Ghana is a collaborative endeavor. With the support of the government, educational institutions, and the international community, we can overcome the challenges we face. Adequate funding, effective policies, and innovative solutions are essential to ensure quality learning opportunities for all our students. Together, we're paving the way for a brighter future in education. By bridging the infrastructure gap, embracing technology, promoting hygiene, and fostering sustainability, we empower our students to unlock their full potential and contribute to the progress of our great nation.
learn about https://windearconsulting.com/is-ghanas-education-system-preparing-students-for-the-job-market/